Preaching To the Choir: An International LGBTQ Psychology Pre-Conference
Jun 24, 2018 09:00AM
Palais des congrès de Montréal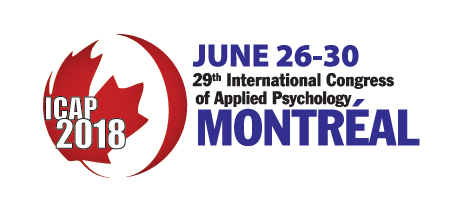 Presented by:
Sexual Orientation and Gender Identity Section of the CPA (SOGII)
Sponsored by:
SOGII
Cost:

CPA/IAAP Members: $245.00 + GST + QST

Non-Members: $450.00 + GST + QST

Delegate categories will be as per the World Bank Economic Categories:

Category A = Higher-income economies (GNI per capita: $12,236 or more)
Category B = Upper-middle-income economies (GNI per capita: $3,956 to $12,235)
Category C = Lower-middle-income economies (GNI per capita: $1,006 to $3,955)
& Low-income economies (GNI per capita: $1,005 or less)

Click here to download the country list

If you are a Non-Canadian Resident residing in a Category B or C country, please click here


Duration:
Two Days (9:00 – 17:00, June 24-25)
Target Audience:
Researchers, graduate Students, and possibly clinicians – anyone interested in LGBTQ Psychology is welcome to attend
Skill/Difficulty Level:
Intermediate Level

Workshop Description:

We invite you to "Preach to the Choir" of International LGBTQ Psychology researchers. What do you want to share with others in the field of LGBTQ Psychology? What methods, research questions, samples, and findings are important for moving the field forward and ensuring that our research collectively remains on the cutting edge? Where will the field be in 5, 10, 20 years? What can be learned from the history of this new field?

In order for LGBTQ Psychology to be an effective scientific discipline, it must achieve two goals:

1 - Disseminate LGBTQ Psychological Research to a broad academic and clinical audience in order to improve the uptake and utilization of research findings;

2 - Advance the field of LGBTQ Psychology as a separate and valid area of inquiry within the broader field of psychological science.

Meeting these two goals can require separate approaches to research dissemination. While the first might require presenting a form of your research that can be understood and used by a broad, non-LGBTQ-expert audience, the latter requires that researchers in the field learn from each other in order to advance methods of best practice within the field and generate dialogue concerning the field's challenges, debates, and controversies.

The 2018 Conference is designed to meet both of these goals! The pre-conference invites you to "Preach to the Choir" and move the field of LGBTQ Psychology forward, while the general Congress provides the opportunity to reach more generalist audiences in other areas of Psychology from around the world.

Pre-conference website: https://cpasogii.com/icap-2018/

Learning Outcomes:


Attendees will become more familiar with the current state of LGBTQ Psychology around the world.
Attendees will make connections with other researchers and develop international collaborations.
Attendees will learn about cutting edge LGBTQ psychology research.
Attendees will be able to describe the top theories of LGBTQ identity development.