CPA's 2021-Annual National Virtual Convention
June 7th – 25th, 2021
Virtual Event
---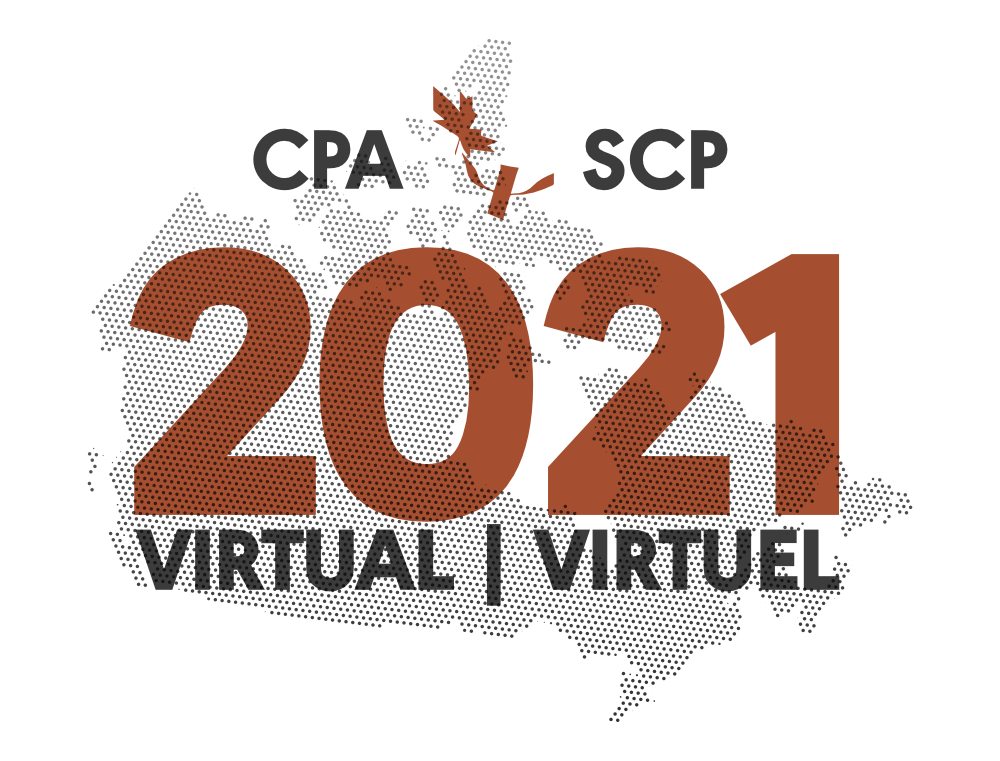 For the second time, the CPA's Spanning the three weeks of June 7th – 25th, the CPA's 2021 Virtual Event will feature the CPA's 82nd Annual General Meeting and Awards Ceremony, familiar and new presentation types, numerous professional development workshops, section annual meetings, an exciting line up of speakers, and various opportunities to, virtually, network and engage. Content will be available on-demand to registered delegates through to the end of December 2021.
Pre-convention workshops will take place from May 31st – June 5th, 2021 and will require separate registration.
Throughout the virtual event, join the CPA and your peers and colleagues from coast to coast, from the comfort of your own computer, to learn, grow, share, and connect to those engaged in the science, practice, and education of psychology in Canada.
The CPA's 2021 Virtual Series will feature over 500 presentations, including opportunities for live chats and discussions with select speakers. New content will be released each week, including 2-3 plenary addresses per week.
Registration for the event will allow you unlimited access to the content. Access to the virtual event will be restricted to registered individuals; all individuals (complimentary and paying, presenters and non-presenters) will be required to register. Registration will allow access to all live, pre-recorded sessions and PDF-ed sessions/documents (e.g., Posters, Snapshot).
We hope that you will join us, as a presenter or participant, at our virtual convention. We hope too, that in these challenging times, the event gives members, students, and affiliates an opportunity for knowledge exchange and community, as well as a chance to recognize and celebrate all psychological science, practice, and education has to offer.
We look forward to hosting you. For any questions at all, please contact convention@cpa.ca.
Registration Fees:
Registration Fees (February 1, 2021 – June 25,2021 23:59 EST)

Registration Type

Rate

HST 13%

Total

CPA Members*

$225.00

$29.25

$254.25

CPA Honorary Life Members, CPA Honorary Fellow, and CPA Retired Member and fellows

$150.00

$19.50

$169.50

CPA Section Associate

$325.00

$42.25

$367.25

CPA Student Affiliates**

$95.00

$12.35

$107.35

Non-Members

$475.00

$61.75

$536.75

Student Non-Affiliates

$185.00

$24.05

$209.05
*Includes members/Fellows/CPA members Early career Year 1, 2/Parental leave/special affiliates/international affiliates/CPA-APA joint members/CPA-APA, joint fellows/complimentary membership
**Include CPA Student Affiliates/ CPA Student Affiliate - Campus Rep/ CPA International Student Affiliate
Guided by the recommendations in the CPA's 2018 Response to the Truth and Reconciliation Commission (TRC) of Canada's Final Report, the CPA would like to offer members and affiliates of the CPA, who self-identify as Indigenous, a complimentary registration to participate in our upcoming 82nd annual national convention which will be held virtually from June 7th – 25th, 2021. If you are a CPA member or Affiliate and you self-identify as Indigenous, please click here
CPA 2021 Virtual Series Registration – Cancellation Refund Policy
25% Refund of the registration fees, if the cancellation is before June 4th

NO REFUND as of June 4th