Virtual Career Fair
Thursday November 12, 2020 12 – 4pm EST
Virtual Event
---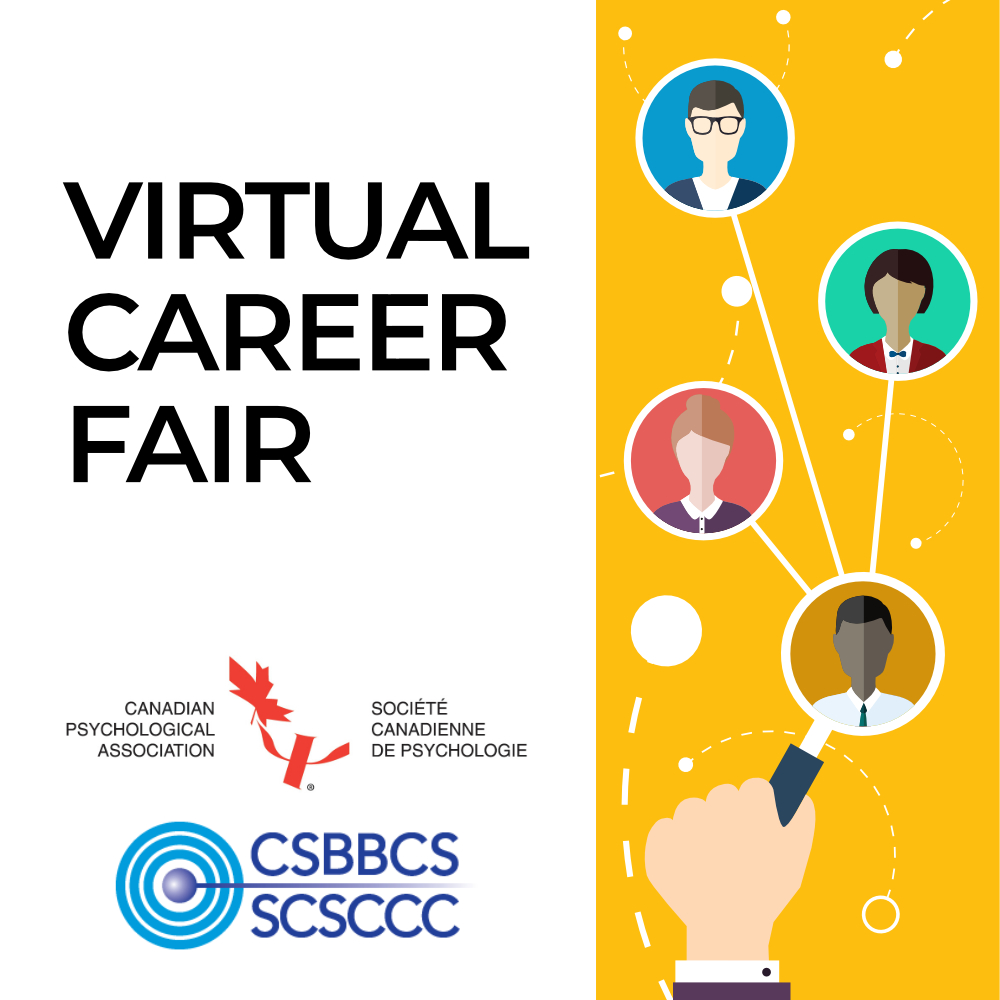 The Canadian Psychological Association (CPA), in collaboration with the Canadian Society for Brain, Behaviour and Cognitive Science (CSBBCS), is pleased to announce that it will be hosting a Virtual Career Fair on November 12th, 2020. This Fair will mark the first in a series of Career Fairs the CPA will host in 2020 and 2021.
Students participating in this event will have an opportunity to learn about various career paths and positions for psychology graduates outside of the clinical and academic settings directly from individuals in those positions; connect with the people in these positions about their experiences via a virtual break out rooms, and have an opportunity to talk to the CPA about what they would find helpful in terms of career-related resources and information.
Space is limited for this event which is available only to CPA members/affiliates and CSBBCS members and students.